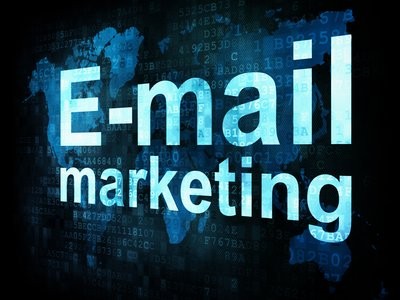 Just about every business today needs to have some sort of "online" marketing campaign that utilizes emails or eletters to communicate with current or prospective customers.
As your business grows and is more on target with respect to marketing, you are going to quickly outgrow the "manual" email send from your own computer and need to use an email marketing service.
Think of the service as a place to have all your customers email information in one place, handy templates to help you create nice looking emails, and a host of tools to help spread the word of your business to others.
There are three big reasons you need to convert your email database to an email marketing service.
1. Email Deliverability
The fact of the matter is that if you keep emailing lots of people off your own personal computer, your current email provider will most likely shut you down at some point.
Even if they continue to allow you to send, the receiving person's ISP (Internet Service Provider) might start identifying the email as [bulk] spam and not even deliver them to your intended recipient.
2. Email Analytics
This goes way beyond "open" and "click through rates."
There are some very impressive strategies you can implement once you are working with an email service such as the ones listed below.
State of the art software lets you:
• Separate list
• Create sub-lists
• Create different messages for different types of prospects
• Create a follow up sequence to new people or "upsell" emails to those that have already taken action
3. Backup
All of your prior emails to your database, not to mention the database itself, is backed up off property.
So, what email marketing services should you use?
First off, that is a pretty big question. A lot of it really depends on your budget and the features you must have. It is not uncommon to "switch" services as your needs grow.
So, in no particular order, here the four most popular choices among our clients when it comes to email marketing services.
Special Note: Email marketing providers change their service offerings often. Although we will do our best to update the article, it is always best to check out the company's site directly for current pricing and features (just click on the photos for).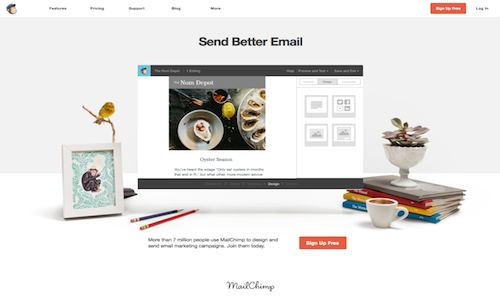 MailChimp is a great choice If you are just starting out…testing the waters so to speak. It is probably the most popular service choice for our new or smaller clients (particularly in the beginning).
Pros
• MailChimp is the only major provider to offer a free account. There is no charge for MailChimp if you have less than 2,000 subscribers and sending less than 12,000 emails per month. If you get above that, they offer upgraded plans that are still fairly priced.
• Wide range of templates to choose from (over 400).
• Easy to use dashboard (drop and drag)
• Editable "From" name on emails.
• Upload an existing list of contacts.
Cons
• MailChimp has limitations with regard to autoresponders at the free level (but fully functional with paid upgrade).
• They do not allow you to send one campaign to multiple subscriber lists.
• Somewhat "cheaper" market perception (but most likely only from those in the know…not your subscribers).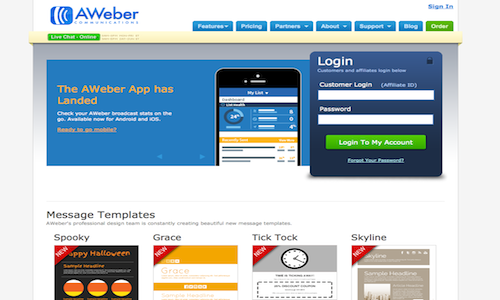 Aweber was one of the first ones I worked with of any magnitude. Although they have fallen behind in a few features, I still have many lists that I still run on Aweber.
Pros
• Over 150 templates to choose from
• Integrates easily with PayPal, WordPress, Eventbrite, and more.
• Editable "From" name on emails.
• Easily search list and create "segments" based on actions.
• Good autoresponder features.
• Outstanding support
Cons
• A bit cumbersome to use "tagging" feature for specific follow groups.
• No "Survey" function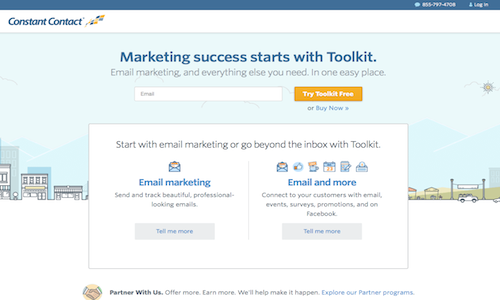 Probably one of the more popular email marketing services, Constant Contact is a favorite among small and medium sized businesses.
Pros
• Over 400 templates
• WordPress plug in as well as a Facebook "Fan Page" app.
• Editable "From" name on emails.
• Great analytics including complaints, opt-outs, click-through rates, and social shares.
Cons
• Additional fee to send survey to contacts.
• No free version for small-scale businesses ($20/mo. Starter package).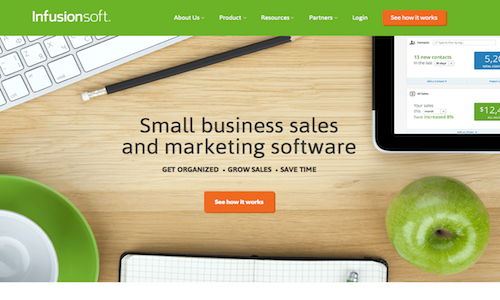 In some ways, InfusionSoft is the Rolex of email marketing. I mean we are talking dreamy! It is virtually a one-stop shop toy store for email marketing. It also comes with a pretty hefty price.
Pros
• A full CRM system
• Email, social marketing, and e-commerce solutions.
• Detailed subscriber records.
• Unprecedented list segmentation and targeting.
Cons
• Price. Lowest tier starts at $199 a month for 5,000 contacts and 5000,00 email.
• Not as user-friendly as other systems. With power, comes confusion, so expect a bit more of a learning curve.
So, now what?
Choosing an email marketing service can be bit challenging.
It is helpful to know both your current and future plans.
That said, you can always move over to another service later if your business grows or needs additional features…however…
Moving a list from one service to another can be a hassle. Oftentimes they new service will require you to have each of your users "re-confirm" their subscription.
Needless to say, typically there are a significant percentage of people that will not bother confirming (and thereby "drop" off your list). Something to consider when you move a list.
Not sure who to pick?
Feel free to give us a call and tell us a little bit about your project. We will do our best to point you in the right direction.
Fine Print: It is possible Exposure One could receive a small "referral fee" should you chose to use one of the above services using our affiliate link(s). We won't get rich, but we might be able to buy a cup of coffee in exchange for the information we have provided.